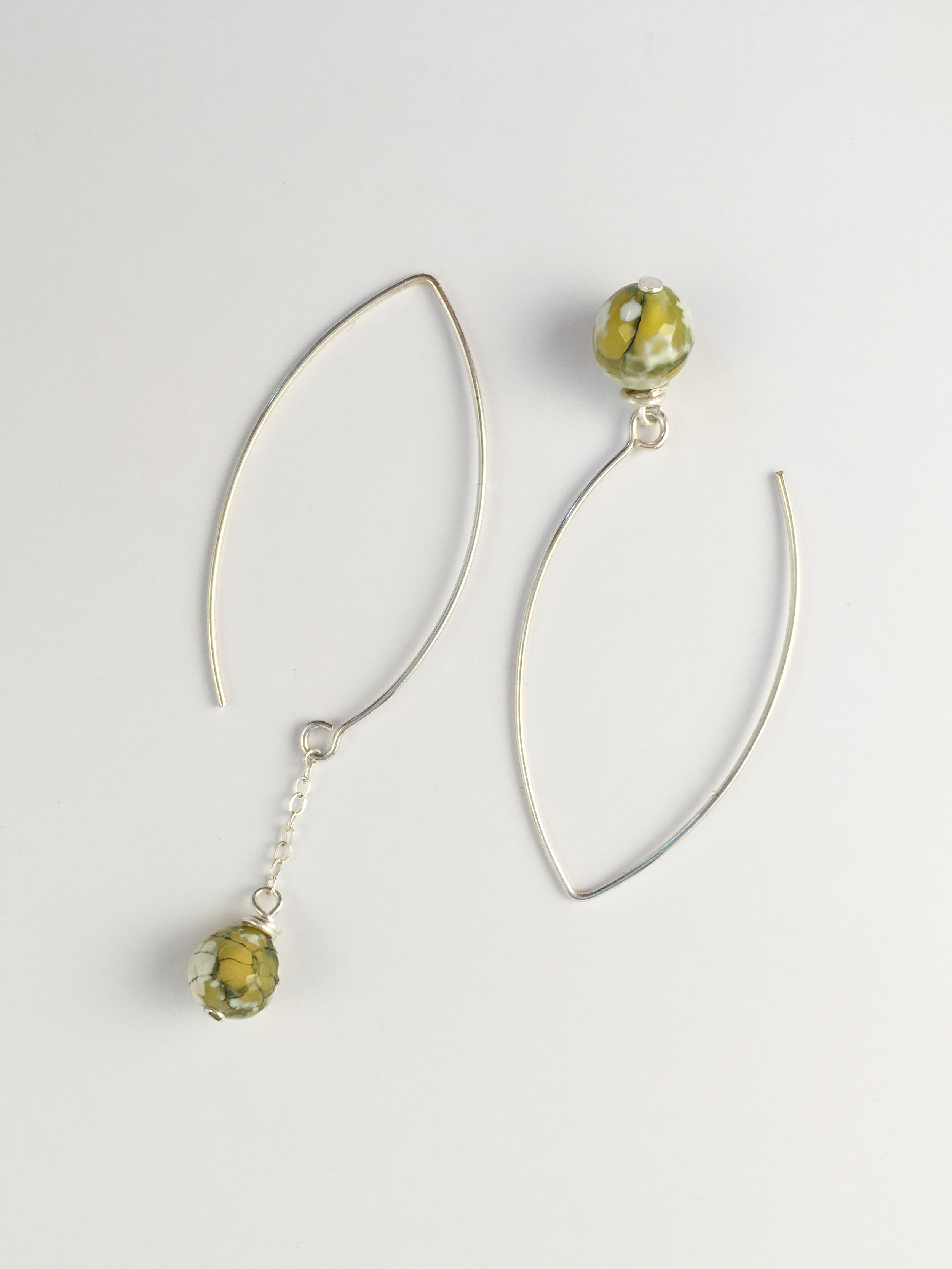 Mismatched Bend Earrings
Agate the gemstone is known as a translucent, volcanic rock. Most Agates in their natural form are dull and rough, with their colors hidden until they are sliced and polished. These beads are part of what was once an agate nodule found in the rough.

Agate beads wire-wrapped on 44cm high 925 Sterling Silver hooks.

Each bead has a diameter of approximately 8mm of which one is attached to a 13mm 925 Sterling Silver chain.
You will receive the identical item shown online. Please note that every effort is made to photograph the piece in various lights to make you better understand the color and texture of the piece. The color may look slightly different depending on your monitor.

Please contact me with any questions you have about the piece.